Selecting the ideal kitchen backsplash involves a thoughtful blend of aesthetics, space considerations, and material options. At Airoom, our design approach combines expert insight and the latest trends to achieve flawless results for your unique vision. Here's your guide to choosing the perfect kitchen backsplash:
Tailored to Space
Each kitchen's layout is distinct. Whether you opt for a full-height backsplash or a standard design, the space between your countertops and backsplash is pivotal. A harmonious alignment is crucial to create a seamless appearance. In our showcased project, a textured backsplash harmonizes seamlessly with sleek countertops, achieving a balanced allure.
Weigh Your Choices
Consider the array of backsplash materials, from ceramic and glass to stone and marble tiles. Ceramic tiles offer affordability, versatility in colors and patterns, and easy installation. Glass tiles introduce a captivating design element, playing with transparency for added visual interest. Marble tiles, while luxurious, may need frequent maintenance but provide sophistication in any kitchen. Our featured project showcases a marble backsplash for a refined and striking kitchen design.
Detail Your Design
Beyond tile selection, pay attention to layout, grout joint size, and color. Customize the layout to your preferences, considering offsets, patterns, and even contrasting border colors. Grout choices influence the overall appearance – matching grout creates a seamless look, while contrasting colors add boldness. Adjusting the grout joint size further defines the design. Our highlighted kitchen uses darker grout to emphasize texture, resulting in a standout focal point.
With these insights, finding the perfect kitchen backsplash for your dream space is within reach. For design inquiries and assistance, connect with us for a complimentary design consultation.
Questions about the blog?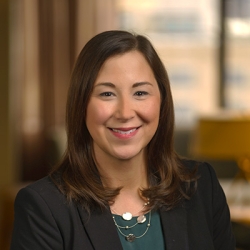 Latest posts by Christa Reed
(see all)