Where Comprehensive Transformations Meet Your Unique Lifestyle
Transform Your Kitchen With Airoom's Custom Solutions
Today's kitchen is more than just a space for cooking. It has become the central hub where families gather, friends connect, and memories are made. At Airoom, we understand the importance of striking the perfect balance between functionality and grace, creating a kitchen that not only caters to your practical needs but also elevates your lifestyle.
At Airoom, we understand that your kitchen is the heart of your home. Let us redefine your culinary space with our kitchen remodel ideas, bringing innovation, quality, and personalized style to every inch. Embark on a kitchen transformation that reflects the essence of your lifestyle and creates a harmonious space for cherished moments to unfold.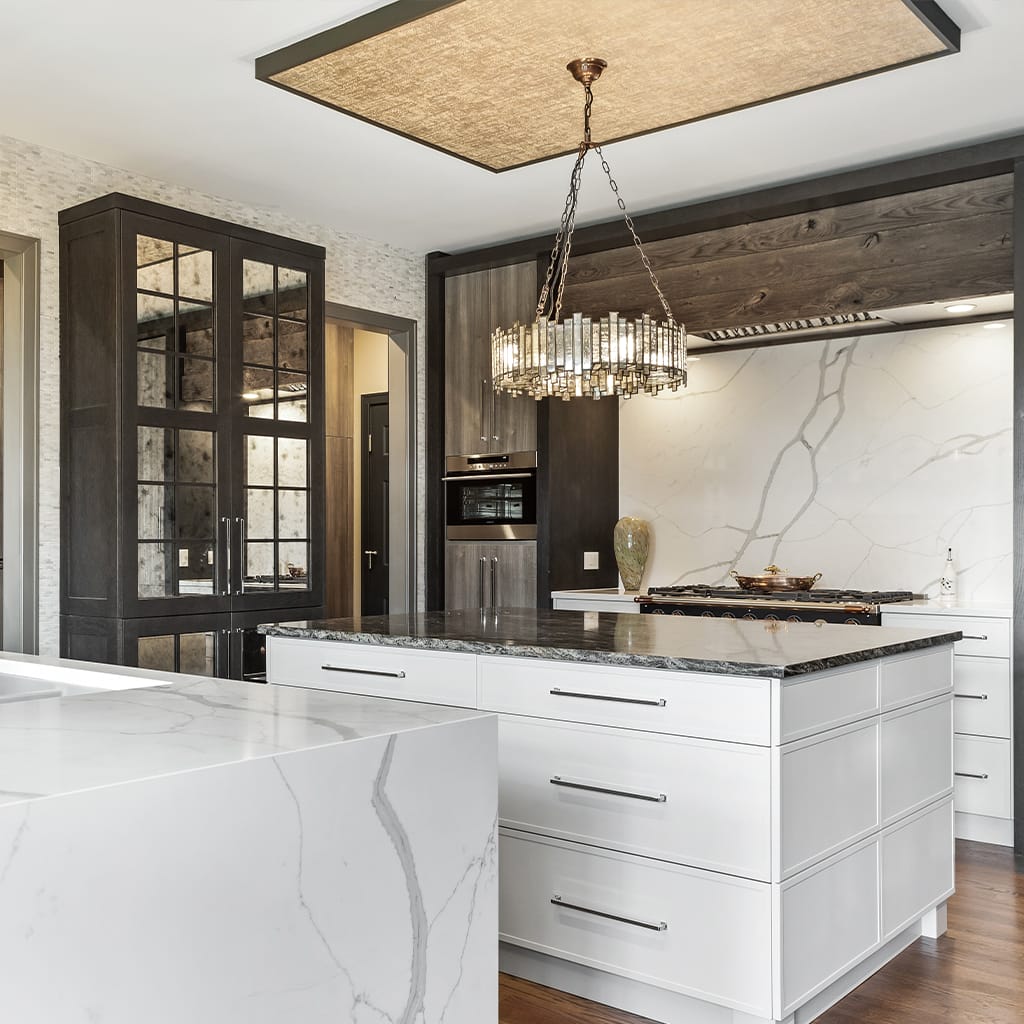 Designing Your Dream Kitchen Experience
A kitchen that is uniquely tailored to your preferences and requirements. Our experienced team at Airoom specializes in crafting kitchens that reflect your personal style and maximize efficiency.
We take the time to understand your lifestyle, culinary habits, and aesthetic preferences, ensuring that every element, from the layout and storage solutions to the selection of materials and finishes, is thoughtfully considered.
Creating a Space for Connection and Enjoyment We believe a well-designed kitchen should not only be functional but also inviting and comfortable. With our expertise, we can create an efficient workspace that allows for seamless movement and fosters a welcoming environment for family and friends to gather and enjoy themselves.
From open-concept designs that encourage social interaction to cozy breakfast nooks and entertainment areas, we transform your kitchen into a true focal point of your home.
Uncompromising Quality and Craftsmanship
At Airoom, we are dedicated to delivering exceptional quality and craftsmanship in every kitchen project we undertake. Our skilled team of designers, architects, and craftsmen work collaboratively to ensure meticulous execution of every detail.
We partner with trusted suppliers, including exclusive deals with Burton Allen and Doca, offering you fully custom and semi-custom cabinetry lines, from traditional to modern, domestic to imported.
Our distributor status guarantees you get your remodeled kitchen at the very best price, with unparalleled quality.
Why Choose Airoom for Your Kitchen Remodel?
Personalized Approach: We believe in a collaborative design process, where your input is valued at every step. Your kitchen will be uniquely tailored to your needs, preferences, and budget.
Innovative Solutions: With our finger on the pulse of design trends and cutting-edge technologies, we introduce innovative solutions that optimize your kitchen's functionality and style. We never rely on cookie-cutter solutions; instead, we cater to your individual tastes and aspirations.
Attention to Detail: From the initial concept to the final installation, we pay close attention to every detail to ensure a seamless and flawless execution of your kitchen project. With the ability to tie in your mudroom, powder room, and breakfast room as required, we offer a comprehensive approach to your floor plan and lifestyle.
Streamlined Process: With our comprehensive range of services, we offer a one-stop-shop for all your kitchen remodeling needs. From design and construction to project management, we handle everything, ensuring a smooth and stress-free transformation.
Excellence driven by Experience: We have completed thousands of Kitchen remodel projects in Chicago and surrounding towns.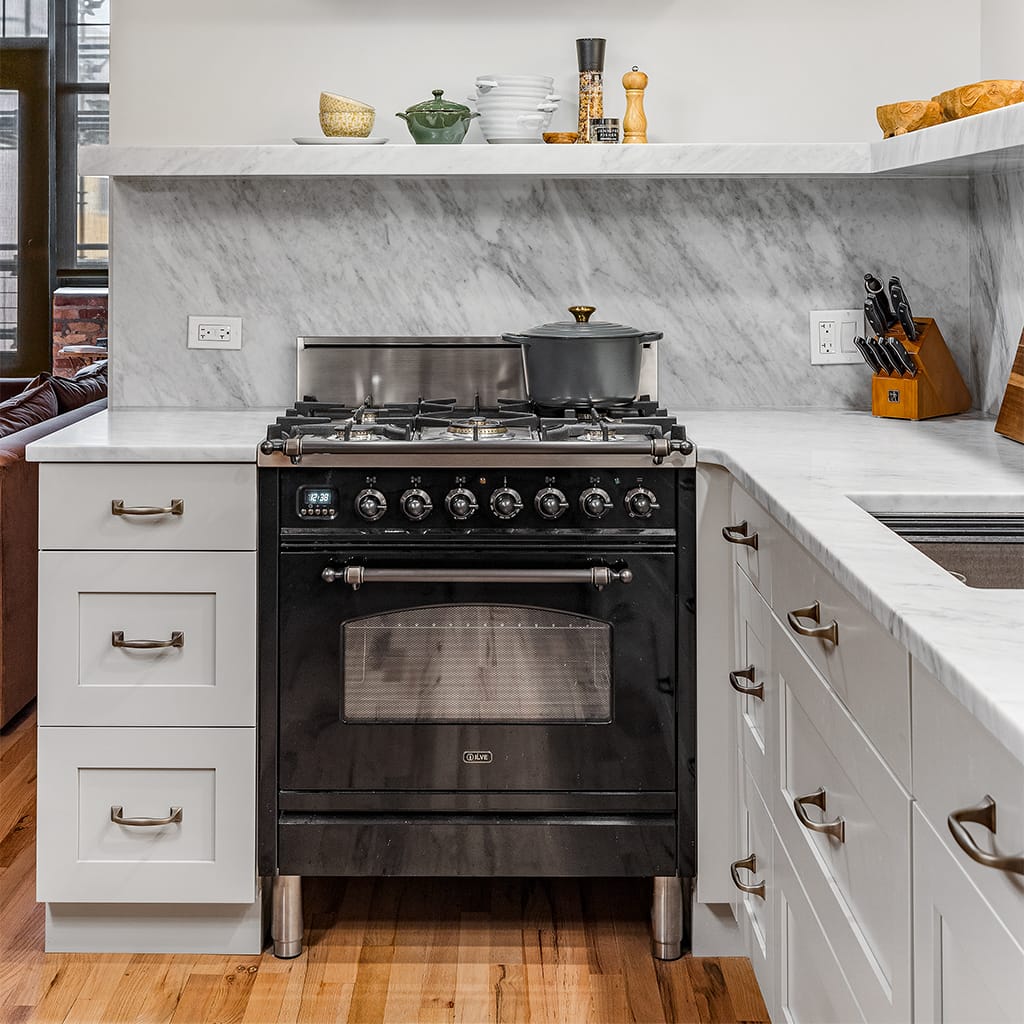 Experience Culinary Bliss in Your Dream Kitchen
Our kitchen designs combine aesthetics with cutting-edge functionality, delivering spaces that are not only beautiful but also tailored to your lifestyle.