Smart home technology has become extremely popular, especially in the last couple of years. Having a few tech-friendly amenities installed can have a positive impact on one's health and lifestyle, and even add property value. These types of advanced appliances can enhance everything from lighting, security, and organization, making a homeowner's life easier while maintaining a sleek and sophisticated interior. For a space that's in desperate need of modern enhancements, try incorporating a few of these trends!
Touchless Tech
Touchless tech appliances offer a convenient shortcut to everyday tasks, whether it's turning on the sink or selecting the perfect playlist for a dinner party. Kitchen faucets can now be upgraded with VoiceIQ technology to pour specific measurements by voice command for hands-free meal prep support. To set the party's mood throughout the home, smart home devices can communicate with one another across every room for a high-tech speaker system. Multiple rooms can be outfitted with Google Home speakers that can function in a group instead of individual units. A variety of touchless tech appliances are controlled by mobile apps so that every member of the household can control the system directly from their phone, rather than manually on the device itself.
Remote Control
Looking to bring the outdoors in at a moment's notice when the weather's warm? With the click of a button, massive floor-to-ceiling windows open unto sweeping vistas with ease using Weather Sheild's all-aluminum hydraulic door collection, as seen in Airoom's luxury Aspen retreat project. For interior designer Scott Sanders, it's all about the seamless transition from indoor living to outdoor living. "With the rise of alfresco dining, clients are looking for effortless ways to host friends and family, allowing guests to mingle anywhere from the living room to the patio." Finding small ways to upgrade the home with remote control can help organize even the messiest of bedrooms. For those that struggle with clutter, remote-controlled closets automatically open and close compartments for storage to make being tidy easier than ever. These systems can even be used to lock certain compartments so that homeowners keep their personal items private when renting out their homes.
Modern Security
Say goodbye to clunky and confusing alarm systems with sub-par security. A home smoke detector such as Nest Protect allows you to receive notifications of alarms and quickly quiet them from your cell phone. Other appliances like smart doorbells provide safety and allow communication with anyone who's waiting at the front door. For certain smart brands, there's even an integrated temperature-taking functionality so people can screen their guests for COVID-19 symptoms.
Smart Sensors
From motion-activated outdoor lights to dimmable lighting, sensors enhance home design without the hassle of physically turning on a light. Sensor smart lighting can also save money while giving homeowners ease of control. With the rise of health and wellness trends, more people are using humidity sensors and smart air purifiers as a way to regulate air quality. For those looking to improve their quality of life and sleep, smart beds can lead to a better, deeper sleep, even utilizing technology to identify potential sleeping disorders.
Whether you plan to incorporate smart home systems into your kitchen or security systems throughout the house, Airoom will be there to guide you through every step of the way. A project with Airoom means getting the result you desire from people who have the expertise and resources to exceed your expectations. To begin your renovation, contact us or call at (847) 325 – 5843.
Questions about the blog?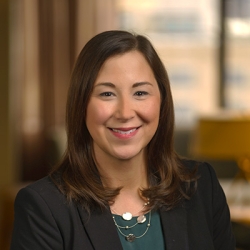 Latest posts by Christa Reed
(see all)