Transforming Spaces with Expertise and Innovation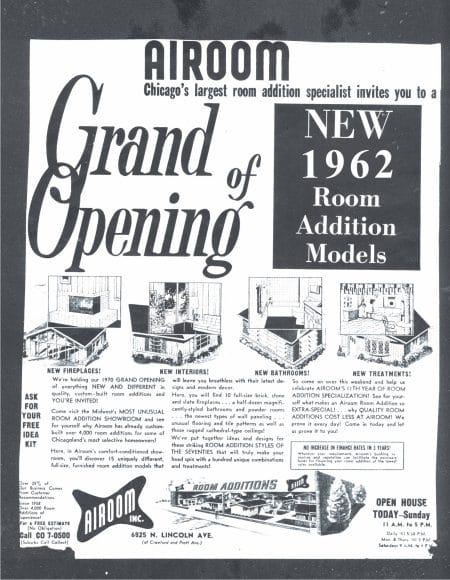 Airoom, a prominent name in residential remodeling and construction since 1958, was founded on the bedrock of integrity, pride, quality, and accountability. Established by Burton Klein and propelled by our unwavering commitment to excellence, we transformed from a modest remodeling company to an industry leader.
In 1983, the leadership baton passed to Burton's son, Michael Klein, integrating innovative digital technology and assembling an award-winning design team to elevate our services. Michael broadened Airoom's horizons, tackling a wider scope of projects and establishing new industry standards by the late '80s.
Now, under the third-generation leadership of Michael's sons, Maxx and Jack, Airoom reaches beyond its Chicago origins to serve clients across multiple states, constantly innovating with the newest technology. Their forward-thinking approach not only propels our growth but also presents new possibilities for our clientele and collaborators.
Why Choose Airoom?
At Airoom, we prioritize clear, reliable results and uphold a strong, values-based work ethic. Our straightforward design/build model—design what we build, build what we design—is executed by a unified team to ensure thorough planning and implementation. Adhering to high-quality standards, we don't just construct buildings; we realize your construction visions, all while maintaining our long-standing commitment to innovation and customer satisfaction.
Schedule a Complimentary Consultation
If you have any questions or would like to discuss your specific residential remodeling and construction project, please don't hesitate to contact us. We look forward to the opportunity to collaborate with you and bring your vision for your home to life.