Are you looking to take your kitchen to the next level? Lighting is the ultimate way to transform any space, especially a kitchen. As our kitchens are used every day and for entertainment purposes, choosing the proper lighting will set the tone of the space.
At Airoom, we're passionate about creating spaces that not only look appealing but are enjoyable to be in, which is why we are happy to share our expert design insight with you.
Here are the best pendant lights for a modern kitchen:
Glass Teardrop Pendants
Glass teardrop pendants are a popular choice in many modern kitchens due to their clean and transparent appearance. Not only do they add clear contrast to the room, but they also complement the modern style perfectly with their smooth and seamless texture.
As shown below, in this modern kitchen, we chose clear glass teardrop pendants to hang above the island. These beautiful pendants evoke a bright and inviting atmosphere, ideal for welcoming guests.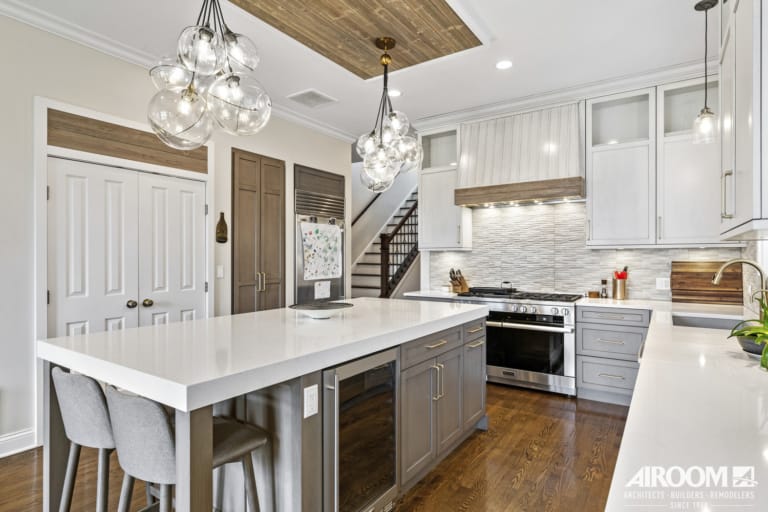 Minimalist Pendants
Often understated in nature, minimalist pendants never disappoint. Their simplistic design suits modern kitchens by displaying sleek and sophisticated style. Minimalism works by enhancing the interior in a subtle yet powerful way, proving that less is more.
We selected these ultra-slim hanging pendants to balance the atmosphere of this brand-new kitchen.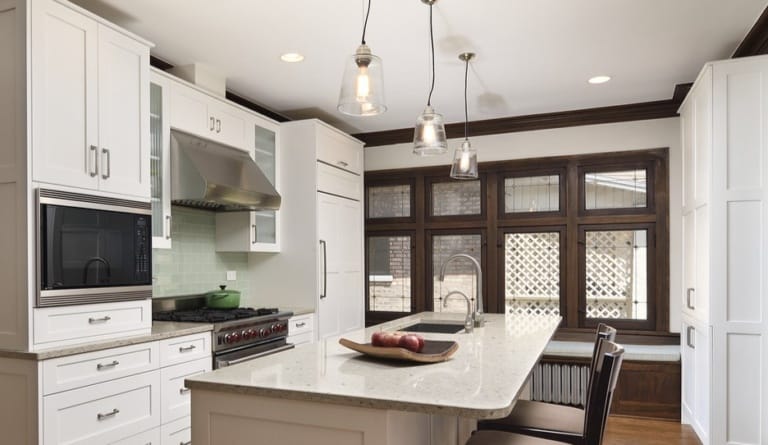 Luxury Pendants
As lighting is used to transform a space, luxury pendants achieve this perfectly with their function and flawless style. Luxury pendants can range from various different structures, but they ultimately all share one common denominator – Class.
As displayed in our project above, we chose these luxury pendants to support the modern theme of the kitchen while displaying glamourous style. The mini-chandelier design adds personality and warmth to the room.
Candlestick Globe Pendants
Equally as unique as they are functional, candlestick globe pendants combine two highly detailed design structures for an extraordinary appeal. The symmetry of the circular structure adds depth and dimension to the space, while the inner candlestick detailing stands out with eye-catching appeal.
We displayed these gorgeous candlestick globe pendants above to illuminate this kitchen with elegance and modern flair.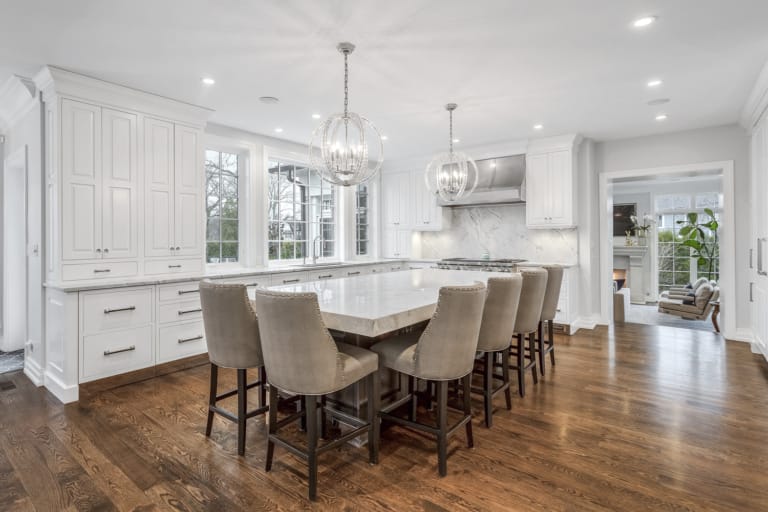 Geometric Pendants
Last but certainly not least, geometric pendants are a great addition to any modern kitchen. Their unique shape always raises the visual impact and leaves behind a lasting impression. Often found in various styles, geometric pendants stand out with striking appeal.
We chose these geometric pendant to add bold flair and functionality to our client's zestful kitchen.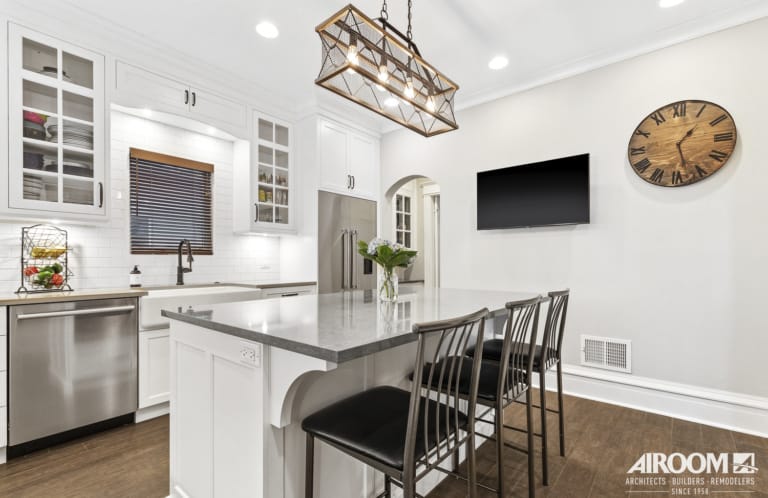 Questions about the blog?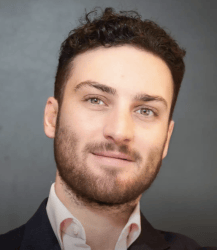 Latest posts by Maxx Klein
(see all)