Choosing to undergo a kitchen remodel can prove to be a daunting endeavor. Sacrificing the use of one of the most highly utilized, highly frequented areas of the home should be done in a worthwhile manner to make an inconvenient event both thorough and singular. Some may feel the absence of a kitchen brings pressure to get the job done without getting the full value of your time and money.
Remodeling can feel both exciting and intimidating. To avoid making design mistakes that could lead to another down the road, here are ways to make the most out of your kitchen remodel so that you get maximum fulfillment with your new addition for years to come.
Prioritize the Foundation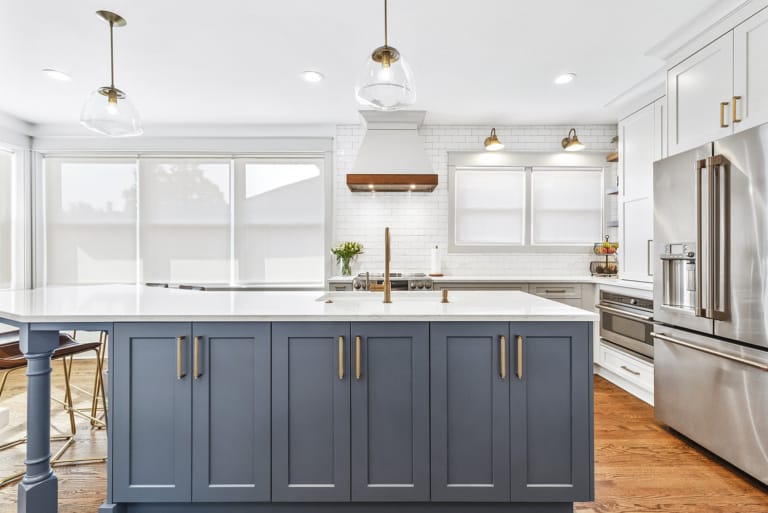 The absolute priority when remodeling should be to make sure the foundation of your kitchen is sound and livable. Try not to get caught up in the beautifying details, such as daring paint colors and glistening hardware (though they should always be considered thereafter!). Becoming preoccupied with aspects of the kitchen that can be changed down the road will deter you from making sound decisions about what needs to be done to the overall structure of the kitchen.
First and foremost, the kitchen is a room of purpose. While a kitchen's aesthetics also add to the overall ambiance of the home, a kitchen remodel should highlight the functionality of the space in addition to the appearance. To achieve the utmost practicality within a kitchen, be wary of how the space is used before remodeling begins. Along what paths do people tend to frequent most? Where is the food most often prepared before the meal begins, and where are the dishes done afterward? Where do people tend to settle when they find themselves hanging around for a while? Once you identify the realities of how your kitchen is used, build around the behaviors demonstrated in the kitchen so that it fits your unique lifestyle.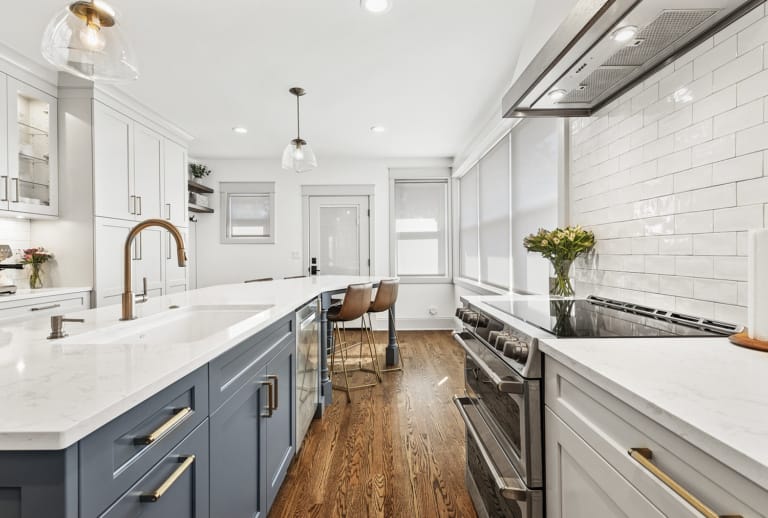 Identify beforehand exactly how much room you can allocate to the kitchen upon renovating. Look to the surrounding spaces to see if it's possible to maneuver adding space area to the kitchen from supporting room, such as pantries, mudrooms, laundry rooms, and bathrooms. If you have the capacity to expand into rooms that are less frequented, don't be afraid to craft new rooms to better fit your immediate needs. This can be a great solution for more storage or counter space if either of those posed a problem in your original kitchen.
If you find you are unable to manipulate the size of the area that you are working within, set a few ground rules so that functionality is not compromised. Pathways, for example, should remain at the optimal 48″ width. Anticipate how you will maneuver around the space at your disposal to ensure easy access and breathability. The absence of appliances and cabinetry is just as vital as their presence, as many times monumental pieces overwhelm the space. See which paths you are currently drawn to wander and prioritize these walkways as much as you would the furniture. Wider walkways and a smaller island will give your kitchen the appearance of spaciousness, even if not necessarily the case.
Multifunctionality in Small Space
If the space in your kitchen is limited, consider adding elements that can be used for multiple purposes. For example, if you have room for only one sink, make sure it is the largest sink that can possibly fit, so that it may accommodate the many roles it will inevitably play. If large enough, multiple tasks can be performed simultaneously to expedite meal preparation and clean up. Additionally, if you have room for only one range, see that it is a multi-functioning unit. Nowadays a range can be built with many intriguing features, from a steam oven, warming drawer, and even an air fryer! For any large appliances and fixtures, see to it that they can fulfill as many responsibilities as possible to capitalize on the large space they will inevitably occupy.
Choosing to undergo a kitchen remodel can be incredibly intimidating, however, the payoff resulting from renovation will be reaped for years to come. When done correctly and with thoughtful contemplation, the experience can and should be a fun way to reinvent your home to better suit yourself and your loved ones. Embrace the feat of forgoing the kitchen for a short while to craft your dream home as efficiently and effectively as possible.
Questions about the blog?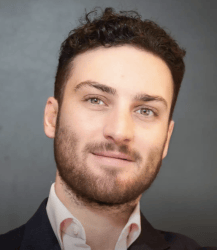 Latest posts by Maxx Klein
(see all)