Spaces that once served a single purpose can now work as three⁠⁠—a living room that comfortably hosts friends can easily change over to a homework station or a guest room for out-of-town relatives. Make the most out of spending time at home with these remodeling tips designed for flexible living!
Determine the Function
The first and most important step is deciding how the room will be used. Is it a game room for the kids? A place that's essential for working from home? A yoga studio? For interior designer Betsy Wentz, it's all about creating a seamless transition. "There are so many ways to play with an interior but it's about how you incorporate certain design elements. For a game room meets bar area, choose a color scheme that can be used across all of the furniture and cabinetry to create cohesiveness."
Get Creative with Furniture
Multi-purpose furniture is key to making any interior more functional, especially when working within fewer square feet. In a guest room where someone will also be catching up on work, choose a side table that folds out for more length. It's simple enough to slide back and forth without the hassle of moving furniture around for accommodations. Adding a murphy bed is also one of the best-hidden solutions for having a guest room when space is limited. Concealed behind sleek cabinetry, this adjustable bed can easily be tucked away while going about everyday life.
Prioritize Storage
When prioritizing the necessary elements, ample storage should be a top priority to maximize space. For interior designer Heather Weisz, she turns to chic yet serviceable kitchen islands that fit all of the family's needs. "As interior designers, we wear many hats and part of what comes with that responsibility is finding a balance that makes everyone happy." A banquette with an underneath compartment is perfect for storing a basket of school items, effectively hiding clutter, and offering a quick study space for when mom and dad are prepping dinner
Use Separate Zones
If the room is large enough, consider the layout of the space and how people will navigate their way through it. Even though an interior can have different purposes, there should be a primary zone for the activity that is used more frequently. If the priority is a den that occasionally turns into a workout room, start with the largest wall and strategize the layout of the seating area. From there, it'll be easier to figure out simple storage for the workout equipment that maintains the integrity of the room.
Whether you plan to repurpose an existing space or completely redesign a room for multiple uses, Airoom will be there to guide you through every step of the way. A project with Airoom means getting the result you desire from people who have the expertise and resources to exceed your expectations. To begin your home renovation, contact us or call at (847) 325-5843.
Questions about the blog?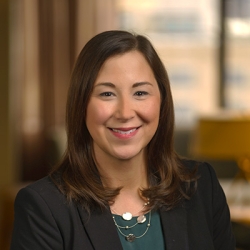 Latest posts by Christa Reed
(see all)